Terms and conditions
These terms and conditions relate to our website, products and services. If you need further information or have a question, please contact us.
Introduction
The website SuperSelling.com and the products / services listed on it are owned and operated by SuperSelling.com Ltd.
This offering is a contract between SuperSelling.com Ltd ("the seller") and you ("the buyer" / "website visitor").
Copyright
All content on our websites, and in our products / services is the property of SuperSelling.com Ltd. Unauthorised copying is not permitted and SuperSelling.com Ltd retains all rights.
You may not copy, modify, publish, reproduce, transmit, participate in the transfer or sale of, create derivative works of, on in any way exploit, in whole or in part, any proprietary or other material produced by SuperSelling.com Ltd.
Licence
All images, text, contents, products and scripts are licensed and never sold, unless otherwise stated. Reproduction is prohibited. You may not use, copy, emulate, clone, rent, lease, sell, modify, decompile, disassemble, otherwise reverse engineer, or transfer the licensed program or product, or any subset of the licensed program or product, except as provided for in this agreement or expressly in writing. Any such unauthorised use shall result in immediate and automatic termination of this licence and may result in criminal and / or civil prosecution.
Payments
If you pay SuperSelling.com Ltd for a product / service using a credit / debit card, PayPal, Direct Debit or via a bank account, please note your account will be debited prior to us providing any products or services. This ensures your details are valid and that there are sufficient funds / credit in the account to pay SuperSelling.com Ltd. In addition, you consent to us running a credit check on your business, if we deem this necessary, to ensure that your business is a going concern and solvent.
Similarly, if you are paying by cheque, then your cheque will need to clear before we can provide any products or services.
All products / services supplied to you by SuperSelling.com Ltd must be fully paid for by you, which means that you are still liable to pay, even if there is a subsequent chargeback via a credit / debit card or PayPal or direct debit.
Delivery
Any products or services that you order will be delivered by SuperSelling.com Ltd within agreed timescales.
If you have a specific deadline or requirement, please contact us before you order to ensure that it is realistic.
Cancellation policy / termination
You can cancel our subscription products / services (Super Selling Pro, Deluxe and Premier) at any time, and there is no minimum period of subscription when you pay by credit / debit card, PayPal or direct debit.
If you want us to cancel your subscription, then please inform us at least 2 working days before your payment is due, to allow us sufficient time to cancel your subscription.
You can also directly cancel subscriptions yourself through PayPal for credit / debit cards or a PayPal account and for direct debits you cancel by contacting your bank, or via online banking or through our direct debit provider GoCardless; please also let us know too.
As with any other subscription product / service, payments that have already been made cannot be refunded.
If a payment is not made on the due date, your subscription will be temporally suspended, whilst we find out if you want to continue. Your subscription will restart once payment has been received, otherwise your subscription will be terminated.
Complaints
If you have a complaint about our website, or the products / services that you've received from SuperSelling.com Ltd, then please telephone us.
All complaints will initially be handled on the telephone to ensure that your complaint is dealt with quickly and efficiently, plus we may need to ask you some questions so that we can better understand your complaint and then rectify it to your satisfaction.
Customer remedy
SuperSelling.com Ltd's entire liability, and the buyer's exclusive remedy, shall be a refund of the price paid or replacement / repair of our products / services, at our option, and these are made in full and final settlement.
Our liability is limited to the first payment made and to the first 30 days of the contract, from the date when the payment was made via a credit / debit card or PayPal.
Due to anti-money laundering regulations, refunds can only be credited to the exact same credit / debit card or PayPal account that the original payment was made from and cannot be credited to a different card or account.
The direct debit guarantee
All direct debit payments in the UK come with the guarantee of a full and immediate refund from your bank of the amount paid, so if a direct debit payment is taken in error from your bank account, you just need to contact your bank to get your money back.
You must only ask for a direct debit to be refunded if an error has genuinely occurred; it is a crime under the UK's Fraud Act 2006 to wrongfully ask for a payment to be charged back.
No warranties
Every effort is made to ensure the accuracy of all information and advice, but as all information and advice is subjective, SuperSelling.com Ltd can therefore make no warranties. The provision of advice and information is not a precise science and different people will have opinions on what is right and what is wrong. You therefore need to exercise your own judgement when applying the information and advice provided by SuperSelling.com Ltd.
No specific results can be guaranteed. Neither SuperSelling.com Ltd, nor any other service can guarantee that you will achieve a specific result within a set time period, because we have no control over how you use our products, services, information or advice.
All websites, products and services are provided 'as is' by SuperSelling.com Ltd. We accept no responsibility if you should suffer any loss or damage. This is the only warrant of any kind, either express or implied that is made by SuperSelling.com Ltd. No written or oral advice or information given by SuperSelling.com Ltd shall create a warranty or in any way increase the scope of this warranty, and you may not rely on such advice or information to do so.
SuperSelling.com Ltd is not responsible for the content, services or products provided by external organisations, individuals or companies that we link to or recommend; you are responsible for conducting your own due diligence.
Online security
SuperSelling.com Ltd / SuperSelling.com cannot and does not guarantee or warrant that files available for downloading from the Internet will be free of viruses, worms, Trojan horses or any other code that may have damaging or destructive properties.
You are responsible for implementing sufficient security procedures to ensure your own online safety. You need to ensure that your operating system and other software is updated with the latest security updates and that you are protected by an up-to-date firewall, anti-virus, anti-spyware and other software that you deem necessary. You should maintain an external back-up of all your data.
SuperSelling.com Ltd / SuperSelling.com does not assume any responsibility or risk for your use of the Internet.
Email lists
If you add yourself to one of our email lists, then you agree that we have your permission to send you emails, which could include information and advice relevant to your business, plus recommendations and details about our own products and services.
You can unsubscribe from an email list at any time by clicking on the unsubscribe link at the bottom of each email.
Confidentiality
Keeping information about you and your business strictly confidential is vitally important to us and we fully comply with the Data Protection Act 2018 and General Data Protection Regulation. Our registration number is ZA427212. Full details of our privacy statement can be found here.
Any information you tell us about your customers, suppliers, employees, contractors, business strategies, financial information, trade secrets and intellectual property is treated as strictly confidential and we won't disclose it to anyone else. Similarly, you agree to treat any information we tell you as strictly confidential and not to disclose it to anyone else.
Jurisdiction, choice of laws and official language
This Agreement is written with the sole jurisdiction of the English courts and according to English Law.
SuperSelling.com Ltd is a company registered in England and Wales whose registered office is at 7 West End Avenue, Gatley, Cheadle, Cheshire, SK8 4DR, UK. Company Registration Number: 3887289. SuperSelling.com Ltd is governed by the sole jurisdiction of the English courts and according to English Law.
By doing business with us, you agree that this Agreement is governed by the English courts and according to English Law. By participating in this offer, you are entering into a contract.
You agree to submit to the jurisdiction of the English Courts and according to English Law, and that any legal action pursued by you shall be within the exclusive jurisdiction of the English Courts.
This agreement is written in English, which is the official language of this contract's text and interpretation.
Miscellaneous
This Agreement constitutes the entire agreement between the parties. This agreement supersedes any previous agreement or arrangement between the parties and there are no other promises, terms, conditions, understandings, arrangements or obligations oral or written other than those contained in this Agreement.
The terms that constitute this Agreement are set forth on this website. Whether or not you choose to print this Agreement, containing the terms and conditions contained in this Agreement, you agree that this contract constitutes a writing.
A person, firm, company, corporation or organisation who or which is not a party to this Agreement shall have no right to enforce any term of this Agreement.
These terms and conditions can be changed by us at any time. You are deemed to have accept these amended terms and conditions when you next visit our website, or receive a communication from us with a link to these amended terms and conditions.
If any of these terms and conditions are held to be invalid by a court of law in our jurisdiction, then this will not affect the validity of any of the other terms and conditions.
These terms and conditions do not affect your statutory rights.
If you do not agree with the terms and conditions in this Agreement, then you have the option to not participate in this offer.
SuperSelling.com Ltd reserves all rights not expressly granted here.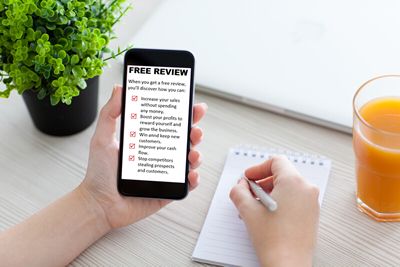 FREE REVIEW
Find out how to instantly get more customers, and higher sales and profits for your small business.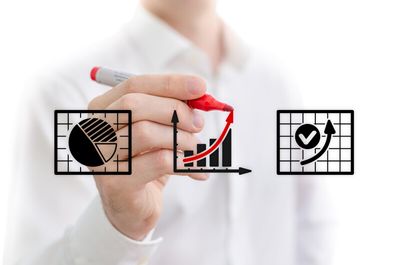 INCREASE SALES
Discover how to significantly boost sales revenue for your small business.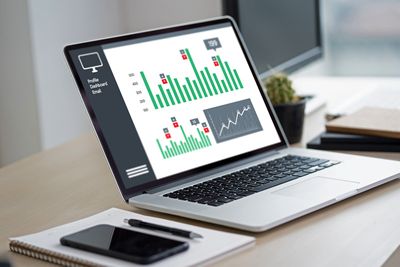 INCREASE PROFITS
Quickly boost your profits and effectively control both costs and cash flow.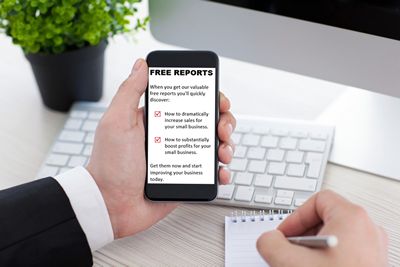 FREE REPORTS
Download our free reports that show you how to successfully grow sales in your small business.