10 Popups That Will Instantly Increase Order Values Now
Getting customers to spend more each time they buy from your business is certain to boost your sales revenue and profits.
These 10 popups can be used to boost the value of your orders when a customer visits a sales page, order page or adds an item to their shopping cart / basket.
If customers can't buy directly from your website, then you can still use these ideas to boost your sales when you take their orders.
1. Upselling Popups
These popups persuade your customers to buy an upgraded or premier version of your product / service that is more expensive.
If you only have one version of a product / service, then it's a great idea to introduce more. This allows you to meet differing customer needs, meaning you'll sell more overall.
Normally, you need at least 3 versions to cover different price points:
Economy.
Standard.
Premium.
So, if someone adds the economy version to their shopping cart or visits the economy sales / order page, you can use an upsell popup to encourage them to move to the standard or premium versions.
When someone views the standard version, you can suggest they upgrade to the premium version.
You need to be careful how you do this, so you don't jeopardise the original sale and end up with nothing. Always include a 'checkout' button on the popup that allows them to continue with their original purchase.
2. Cross-selling Popups
Once a visitor has decided to buy an item from your website, it's much easier to get them to buy something else at the same time.
Cross-selling popups entice your customers to buy add-ons, or additional or complementary products / services. For example, if you buy a phone, you might want a case to protect it from damage.
So, when the customer adds the phone to their cart, you instantly display a popup with a photo of the phone, followed by the text 'Frequently purchased together', with photos of phone cases, prices and an 'add to cart' button.
You can include a carousel of phone cases or just specially selected cases. But make it as easy as possible for the customer to find what they want, else they'll give up. Clicking on a case, adds it to the cart.
Also add a 'Checkout' button, to allow a customer who doesn't want a case to buy now; we don't want to miss out on a sales opportunity!
3. Bulk Discounts Popups
If you offer bulk discounts, where the more a customer buys, the cheaper each unit is, then a popup could encourage customer to buy bigger quantities.
All you need to do is add a popup that displays the bulk discounts you offer and then allow the customer to select which discount they want.
4. Bundled Deal Popups
Bundle up a group of related products / services, then if a customer shows an interest in one of these items, a popup could bring your bundle to their attention.
You could even offer a discount to sweeten the deal for the customer and make it more likely that they'll buy your bundle.
When offering a discount, you must get your pricing right to ensure the bundle increases both your overall sales revenue and profits.
5. Product / Service Recommendations Popups
A popup recommending similar or related items to what the customer has already added to their basket / cart.
When a visitor adds something to their cart, immediately display a popup saying, "You might like ... " or "Recommended for you ..."
List 3 or 4 products / services with images, prices and an 'add to cart' button. Alternatively add a carousel, but don't list too many items.
Make sure what you are recommending closely matches what people actually buy when they've added a specific thing to their cart.
6. Deal of the Day / Week / Month Popups
Depending on the number of different products / services you sell, you might want to introduce a 'deal of the day' or 'deal of the week' or 'deal of the month'.
This popup would offer the customer a special discount on a specific product / service for a limited time period.
It's normally a good idea to consider minimum spending levels and you must ensure that your margins are calculated correctly.
7. Other Customers Also Bought Popups
A popup that shows what other customers who bought this item also bought can encourage customers to buy additional items.
This is very similar to a cross-selling popup, so only use one or other on a web page.
8. Best Sellers / Top Deals Popups
This is simply a popup that displays your current best sellers or your top deals.
You can show this to returning visitors, either as soon as they return to your website or at a suitable point. For new visitors, you could either show this straightaway or after they've visited a few pages.
9. Buy Again Popups
If a customer regularly buys a specific product / service, then a popup offering it again may actually be welcomed by the customer.
You can choose exactly when a buy again popup is activated. It could be as soon as the customer returns to your website or once they've visited an order page or added an item to their shopping cart.
10. Recommendations Popups
A popup making recommendations for existing customers based on their previous purchases and what other similar customers have bought is sure to grab your customers' attention.
This could popup either when a visitor returns to your website or when they add something to their shopping cart.
A recommendations popup could also help both new and existing customers choose the most suitable product / service from an array of similar products / services.
These 10 Popups Will Instantly Increase Your Order Values
Typically, customers will be at their most interested when they've just added your products / services to their shopping cart / basket or are visiting your order pages.
Automatically showing relevant popups can therefore significantly increase your sales revenue and profits.
Depending on what you sell (and how you sell it), you might want to add one, two or more of these popups to your website.
Start with the one's that are going to make you the most money and are easiest for you to implement.
Other Articles About Popups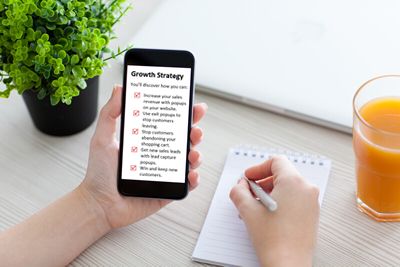 FREE GROWTH STRATEGY CONSULTATION
Find out how to instantly get more customers, and higher sales and profits for your business.
Free Growth Strategy Consultation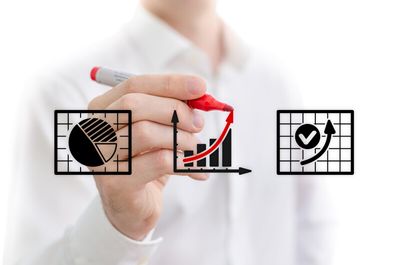 INCREASE SALES
Discover how to significantly boost sales revenue for your small business.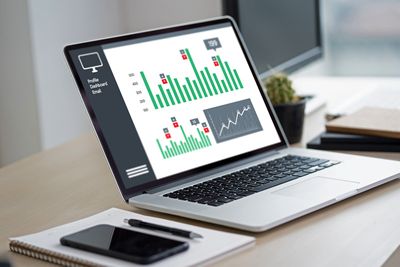 INCREASE PROFITS
Quickly boost your profits and effectively control both costs and cash flow.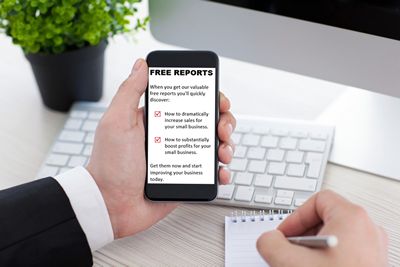 FREE REPORTS
Download our free reports that show you how to successfully grow sales in your small business.