How Sales & Special Offer Popups Can Explode Sales Now
Regular sales and other limited-time special offers can instantly drive up your sales revenue.
A popup on your website promoting your sale / special offer grabs the attention of people who are new to your website, returning visitors and existing customers.
People realise that they need to make a quick decision when faced with a sale or special offer. Fear of missing out on a 'great' deal makes them want to buy now, when they might normally wait or delay making a decision.
But any delay could lead them to buy from your competitors, not you. So clearly signposting sales / offers with a website popup is critical to making more money for you and your business. You won't get a second chance.
Popups can also lure in new customers who might have been on the fence about buying from you. A discount or special offer can push them into making a decision now.
What if a 'sale' is not really appropriate?
In some types of business, a sale is not appropriate, such as professional services. When did you last hear of an accountant who had a sale?
Instead, how about terming it as a 'limited time offer' or just a 'special offer'. You could offer customers a discount, either a set percentage or a specific monetary sum.
As an alternative to a sale, create a bundle of your products / services at a discount:
Discount bundles are a fantastic way to increase your average order value and boost your overall sales revenue.
If you have a large product / service range, you can create multiple bundles each with their own deadlines.
Bundles can be promoted with popups on appropriate webpages.
Any business that has more than one product / service can create a bundle.
Even an accountant can create a bundle of services that they offer.
Fixed deadlines make your sale / special offer popups perform better
Always add a fixed deadline (if you can) to increase both urgency and scarcity for either a sale or a special offer.
Fear of missing out is a powerful human emotion. When people are worried they'll miss out, they're far more likely to buy right now.
If you don't attach a deadline, there's no incentive for someone to buy now. So, they might just say to themselves "I will think about it" and then they'll completely forget about it.
Special offers for new customers can overcome their resistance
It's much more difficult to get a new customer to buy from your business than an existing customer.
So, a popup targeting a special offer at new customers can sweeten the deal and overcome any resistance or objections they have.
Here are some great ideas to get you started:
A discount, either a percentage or a set monetary amount off the first order.
For products / services sold on a monthly, quarterly or annual basis, offer a discount off the first month, quarter or year or make it free for the first month.
If you sell physical products, offer free delivery / shipping to new customers on their first order regardless of whether they meet minimum spending limits.
Offer free extras or special free gifts with a customer's first purchase, which increases the value a new customer gets.
A free one-month trial of your product / service, which reduces the risk for a new customer.
Once customers have tried your product / service and are happy with it, they should continue to buy from your business.
You need to be very clear and transparent that this offer is just for new customers only.
Of course, you can make a similar offer to existing customers to boost sales revenue. But you would only offer this occasionally and you'd always fix a deadline.
Why one-time special offer popups can produce excellent results
A one-time special offer popup is simply any of the offers mentioned already, but only ever displayed once to a website visitor.
As it's a never to be repeated offer the visitor must decide immediately to buy it now or lose it for ever. This can really ramp up the fear of missing out.
In your popup:
Indicate that this is a one-time special offer and that it won't be shown again.
Make sure your offer relates to current or previous purchases, the current webpage or best sellers / top deals.
You could offer an add-on for something they've just bought, something complementary or a bundle.
Typically, you'll offer a one-time discount price, but it should still be priced to make you a healthy profit.
Target your popups at:
New or existing customers or returning website visitors who are in a buying frame of mind.
They could be on a sales page or have just actually bought something.
Ideally, just display this popup once, or at least don't show it again for a long time.
You could show a different one-time special offer the next time they visit your website.
New website visitors that haven't bought from you before are unlikely to be interested, so it would be better to target them with a different popup that's more likely to convert.
You could then target these new visitors with a one-time special offer when they visited again.
When should you have a sale or special offer?
Some businesses seem to have sales all the time, but sales and special offers lose their impact if they're not for a limited time only.
So, plan at the beginning of each year when you're going to have them and how long they're going to last and what is going to be in your sale / special offer.
Be prepared to make changes as necessary, depending on prevailing conditions in your sector, the economy, etc.
There are seasonal sales, such as winter, spring, summer and autumn, plus Black Friday, Cyber Monday, etc. But choose whatever makes sense for your own business.
What should your popup contain to get better results?
Highlight in your popup exactly what your sale is about with very clear messaging; you need a great offer. For example, Summer Sale 20% Off.
Keep text to a minimum, but do mention any additional benefits, such as free delivery / shipping.
It's a good idea to include a countdown timer or at least mention when the sale / discount period ends.
Pick attention-getting images that are appropriate to what you're selling or the type of sale, e.g. a seasonal winter sale could feature a winter scene.
It's vital that you create urgency, you want to make people feel that they need to buy now, to avoid disappointment:
If you only have limited stock at this discounted price, say so as this introduces scarcity, which can make your sale even more compelling.
But don't create false scarcity as people are getting wise too this and it could damage your reputation.
Service based businesses can't talk about limited stock, but you can state that you can only take on 3 new clients at this price.
Don't just put up a flashing 'sale' sign and hope people will find their own way:
Take them by the hand and lead them to your best offers with suitable buttons they can click / tap on in the popup.
Depending on the type of sale you're having, include buttons links to general or individual sales pages or a best sellers page.
Alternatively, if you're targeting new customers, instead of buttons, you might want to collect email addresses in exchange for a discount.
What popup type is proven to get better performance?
A lot of websites use a sticky banner popup that stays at the top or bottom of your website, even when someone scrolls down or moves to a different page. This makes your sale or special offer really stand out.
It's a good idea to allow people to close this banner by clicking on a cross (top right is the convention). When the sale is over, you can remove the sticky banner, which is easy to do in any popup builder.
As an alternative to a banner, you can use a conventional popup that is triggered by a time delay or scrolling.
Another option is an embedded popup, which is embedded in your webpage, and it then pops up when a visitor clicks / taps it.
Sales & Special Offer Popups Can Explode Your Sales Revenue Now
Popups promoting sales, special offers, one-time offers and bundles on your website can increase your overall sales revenue.
To get the best results, you need to plan what sales and special offer popups you're going to have on your website and when they're going to be displayed.
It's important to always have a fixed deadline, to encourage people to buy now, so that they don't delay.
Introducing special offers that are just for new customers can overcome any resistance or objections and boost sales revenue and profits from new customers.
Whilst one-time special offers can also produce excellent results from both new and existing customers.
Other Articles About Popups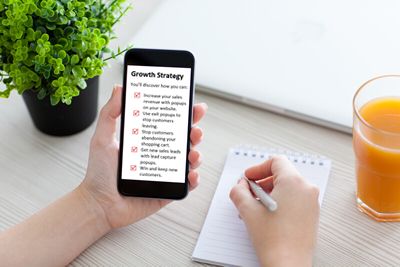 FREE GROWTH STRATEGY CONSULTATION
Find out how to instantly get more customers, and higher sales and profits for your business.
Free Growth Strategy Consultation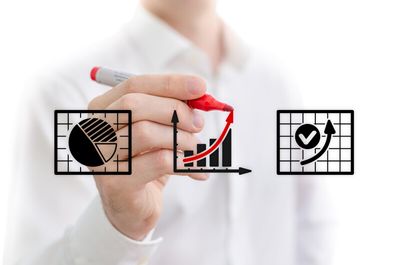 INCREASE SALES
Discover how to significantly boost sales revenue for your small business.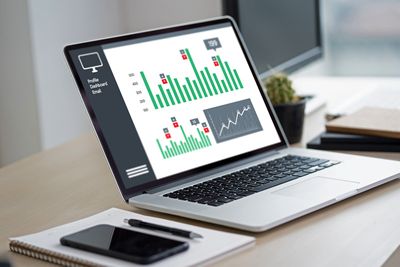 INCREASE PROFITS
Quickly boost your profits and effectively control both costs and cash flow.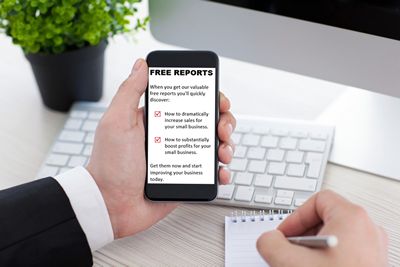 FREE REPORTS
Download our free reports that show you how to successfully grow sales in your small business.